TRIBUTE
SEEKING THE VOID
LEFTERIS VOGIATZES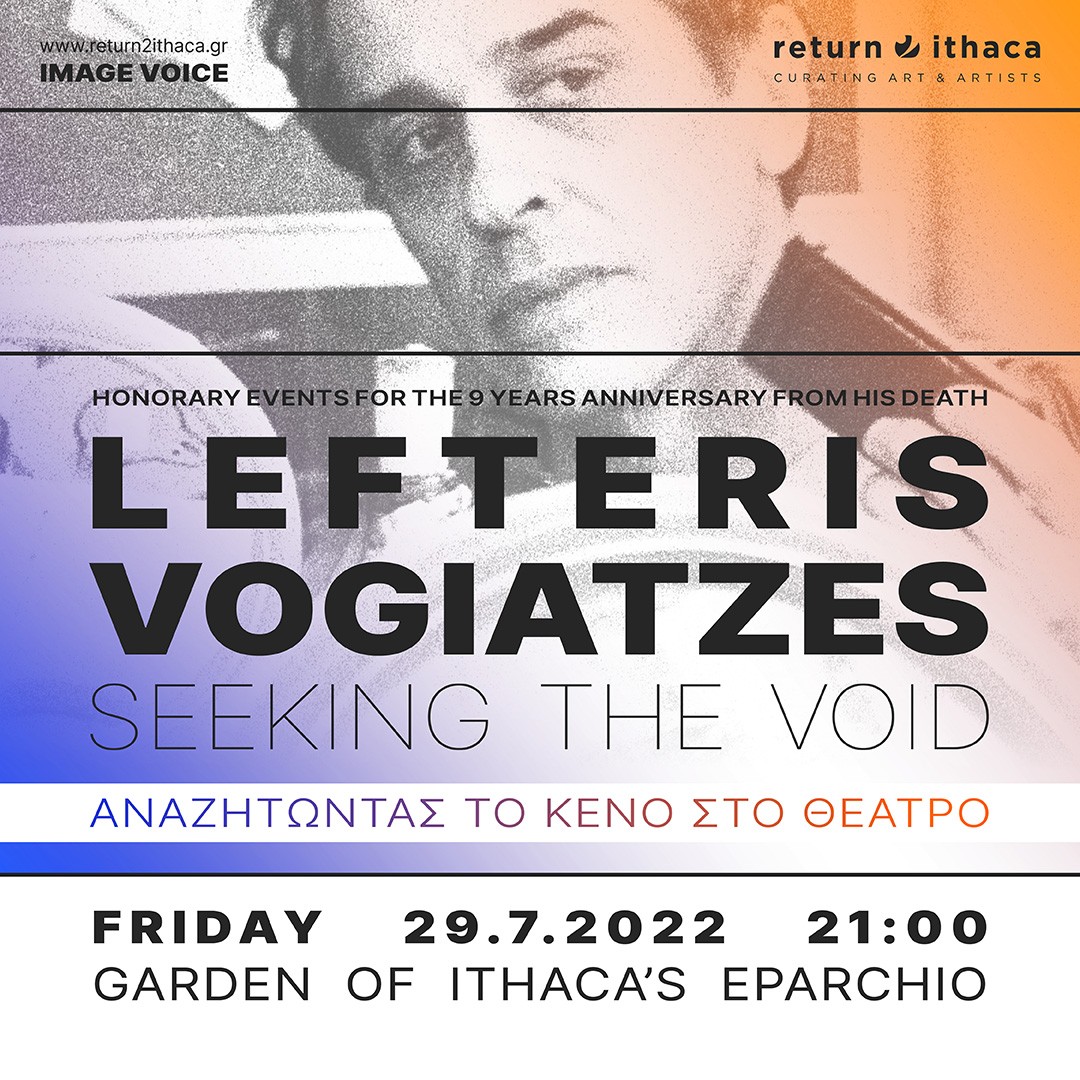 Date: 29 JUL 2022
Time: 21:00
Location: Eparchion Yard, Ithaca -GR
Language: GR
LEFTERIS VOGIATZES
Honorary events for the 9 years anniversary from his death
MAIN EVENT
01. Friday, 29.07.2022, Garden of Ithaca's Eparchio, 21:00
→ Speech & Presentation of L. Vogiatzes theater work: Kyriakos Themelis Bouas
→ Greetings: Athena Arseni, Alexandros Taflampas
→ Photos from performances: Costas Ordolis
→ Video from his latest interviews.
VIDEO PROJECTION
02. Saturday 30.07.2022, Municipal Cinema, Vathy, 21:00-00:00
03. Wednesday 03.08.2022, Central Square, Vathy
→ Videos were made by Giorgos Skevas, Ilias Giannakakis, Spyros Alidakis dedicated to L. Vogiatzes.
Co-organizers: FIMIOS, PEDIN